Frequently Asked Questions
What to know and expect before you book a concrete floor coating project.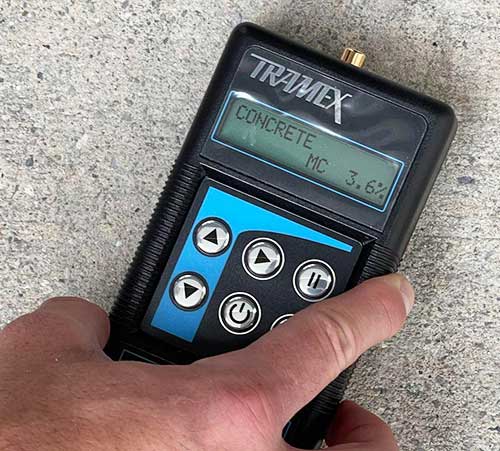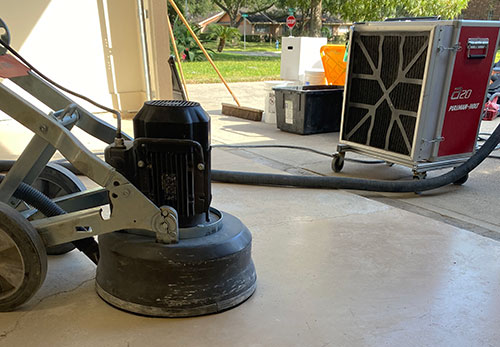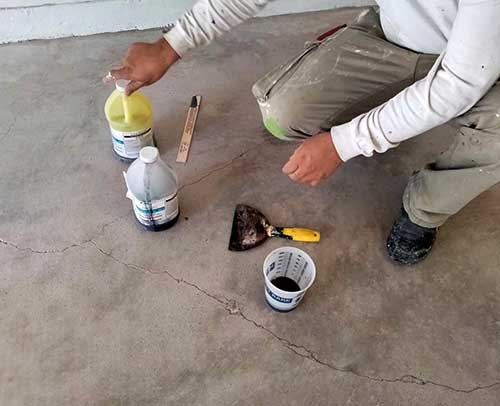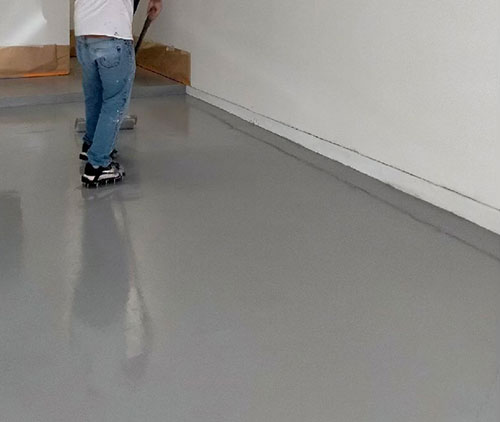 Yes! In most cases we complete your entire residential garage floor — from prep to top coat — between 8 am and 6 pm on your scheduled work day. You can walk on the floor in a few hours, and drive on it the next day.

While traditional epoxy floor coatings can take your garage out of commission for several days, our technologically advanced coatings cure much faster.
All concrete retains some water, and a moisture test measures the amount. Any reputable coatings company should perform a moisture test on your concrete before finalizing your proposal, because too much moisture will prevent the coating system from adhering properly.

If your concrete reads more than 5.5% moisture content, it's critical to apply a moisture barrier before coating.

Fortunately very few projects in your area require a moisture barrier. If required, a moisture barrier increases cost and adds an extra day to the project.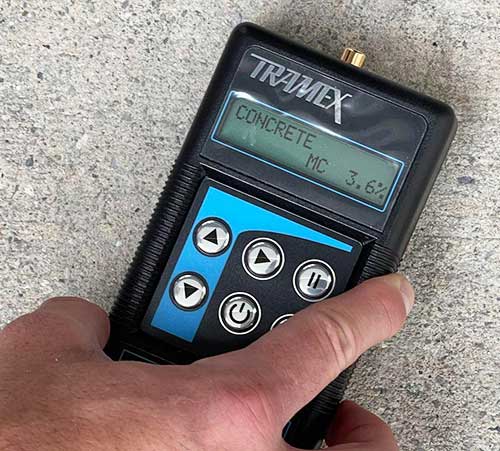 Our surface preparation process begins with grinding, filling and sealing any significant cracks in your floor.

The color chips in our standard 3-layer coating system do a fantastic job of hiding imperfections, so you'll never know they were there.
These are common in concrete slabs, and won't be a problem at all. We have a few options depending on your situation.

When we meet for your initial consultation or moisture test, we'll have a look and help you decide on the best solution.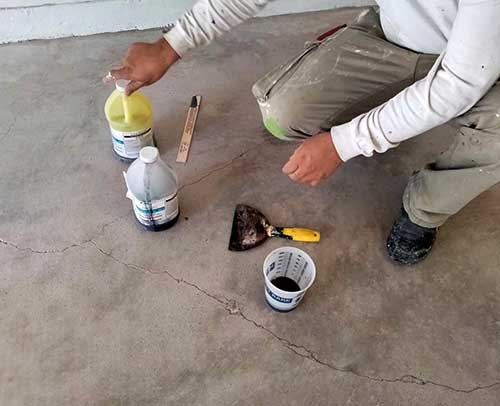 We can coat almost anything made of concrete, thanks to our superior quick-curing products. However, we usually recommend going with a high-quality masonry paint for your concrete stairs and cove base for a few reasons:
It usually looks better, especially on cove base. Most cove base tends to be pretty rough, even after we hit it with a hand grinder. With masonry paint, we can achieve a more uniform look.
It costs less. In fact, we'll paint the concrete stairs and cove base in most residential floor coating projects at no additional charge.
It performs great. You won't be driving on your stairs and cove base. A quality masonry paint will last for years, and you can easily change the color in the future if you change the color of your walls.
Yep, this is part of your concrete slab, and we'll coat the vertical surface to match the rest of your floor.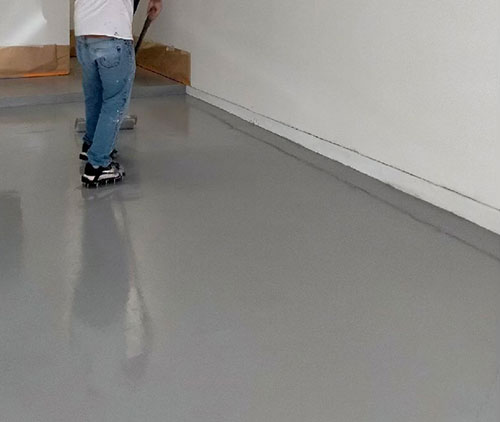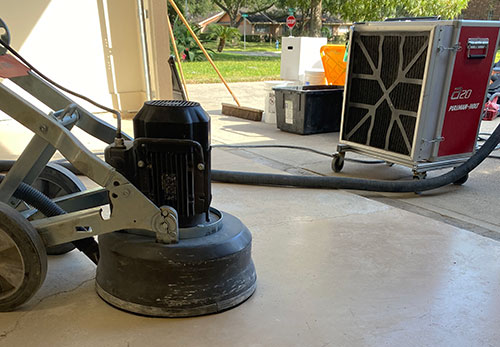 You'll be amazed at how much cleaner your garage stays with our floor coating system. For general tidying, you'll find a leaf blower is far more effective at removing dust and dirt than it was with your old concrete floor.

For periodic cleaning, warm vinegar water and a mop is all you need.

Do NOT pressure wash your new floor because this can damage the topcoat!
Once the top-coat is fully cured, your floor is impervious to most chemicals, oils, etc. The one exception is strong acids (e.g. battery acid), which will eventually eat through almost anything, including a chemical floor coating.

In the event you have a battery leak, please be sure to clean it up with water and vinegar right away.

As with any flooring surface, avoid sliding anything sharp and heavy across your floor, as this can scratch the surface.
Not under normal, dry conditions. However, any surface can become slippery when wet due to hydroplaning or ice accumulation.
The chip layer in our standard 3-layer coating system adds texture to your floor to discourage hydroplaning, and we include an anti-slip grit to your topcoat to help keep your feet on the ground where they belong.
How Much Does Concrete Floor Coating Cost?
Answer a few simple questions about your project for a free, instant estimate.